Blogs
Mar, 07/05/2013 — fabrizio.celli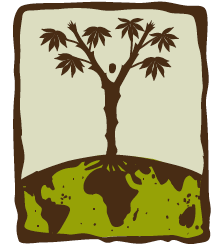 Cassavabase is a database of phenotypic and genotypic data generated by cassava breeding programs within the Next Generation Cassava Breeding (NEXTGEN Cassava) project*.
The database makes available breeding data immediately available, thereby providing cassava researchers and breeders a key reference data source. The Cassava plant (Manihot esculenta) feeds more than 500 million people mainly in Africa.
Vie, 03/05/2013 — thembani.malapela
The virtual Food, Agriculture and Rural Community was launched by the Secretary for Agriculture at the G-8 Open Data for Agriculture Conference.This community serve as a single access point for datasets, databases, tools, apps and data for food and agricultural resources.
Vie, 19/04/2013 — thembani.malapela
Policy RECommendations for Open Access to Research Data in Europe (
RECODE
) is a project funded by the
European Union
.
Mié, 17/04/2013 — thembani.malapela
CGSpace was presented at the Bioversity workshop held in Rome and it gives an insight to the developments of CGSpace. The presentation covers technical developments to CGSpace including workflows, technologies, code quality assurance and a roadmap for future developments.CGSpace is a repository of agricultural research outputs and results produced by more than 10 CGIAR centers, initiatives, and challenge programs.
Upstream vs CGSPace
The graph below shows how many months after an upstream DSpace version release was adopted by CGSpace
For the entire presentation kindly download here
Lun, 08/04/2013 — asanchez75
Mié, 27/03/2013 — AIMS
AIMS announces the introduction of 'Open Access Interviews@AIMS ' as a new quartely service. The objective is to publish use cases on various open access issues affecting access to agricultural research outputs and share experiences on the uptake of openness by institutions in the agricultural domain. This service will share these experiences by means of structured interviews . The inaugural interview focuses on the experiences from the International Crops and Research Institute for the Semi-Arid Tropics (ICRISAT), in India - read the interview here.
Mar, 12/06/2012 — thembani.malapela
The AgriOcean Dspace (AOD) version 1.1 came with a new function to import records in AGRIS AP, MODS, Endnote and Web of Science RIS files. It is now possible in the submission process to batch import records in the stated metadata formats. Once you have a file with several records to be imported in AOD, the steps to be followed are:
Choosing the collection where to upload records
Log into the AOD, and choose the 'collection' within your repository where you intend to upload the records to and then under the "The Submit to This Collection" button the following table is visible. For example, if you want to upload records under the collection 'Publications' you will open the collection page as shown in the screen shot below.
Lun, 30/04/2012 — thembani.malapela
Wageningen developed databases of publications by the different units that were to merge into Wageningen University and Research Centre (Wageningen UR). In 2006, the institutional repository, Wageningen Yield (WaY) became the access point to publications authored by university's staff since 1976.
Repository Description
The subject areas covered by the repository are Agriculture, Food and Veterinary; Biology and Biochemistry; Chemistry and Chemical Technology; Ecology and Environment. The database is updated daily and currently holds more than 160 000 items of various content types such as articles, references, theses and patents.
Mié, 28/09/2011 — jean.fairbairn@...
The challenge: access to knowledge fundamental for development
Access to knowledge is fundamental to education and research, the improvement of lives, and the creation of human capital upon which the development of societies depends. Libraries play a key role through the provision of high quality information resources and services. However, factors such as the high cost of commercial e-resources, legal barriers and poor technology infrastructure risk leaving many people around the world behind.
Mar, 21/05/2013 — lizzy.leighty
Farming communities in Africa and South Asia are becoming increasingly vulnerable to shock as the effects of climate change become a reality. This increased vulnerability, however, comes at a time when improved technology makes critical information more accessible than ever before. aWhere Weather, an online platform offering free weather data for locations in Western, Eastern and Southern Africa and South Asia provides instant and interactive access to highly localized weather data, instrumental for improved decision making and providing greater context in shaping policies relating to agricultural development and global health.
Weather Data in 9km Grid Cells
Weather data is collected at meteorological stations around the world and interpolated to create accurate data in detailed 9km grids. Within each cell, users can access historical, daily-observed and 8 days of daily forecasted 'localized' weather data for the following variables: